We think it would be appropriate to mention HasOffers to address the issue in regards to the recent Digital River catastrophy, more specifically how it relates to DirectTrack. Most of the world already seems pretty confused about the extremely low level of redundancy described in their statement on DirectTrack.com, or if in fact the situation was caused by other factors. Potential clients might also want to know how well prepared HasOffers is in regards to such issues of down time with the affiliate tracking platform.
In this article, we would like to cover four aspects:
What does it mean that HasOffers is on the cloud
HasOffers ad server redundancy
Our fault tolerant databases
How to quickly rescue any traffic that is suffering from the DirectTrack outage
HasOffers on Amazon Web Services
The single largest project our engineering team has undertaken was migrating our services to the cloud. Rather than hosting our tracking technology, databases and application in co-location facilities with our own hardware, we migrated to Amazon EC2 instances located in four facilities around the world. We chose AWS because they operate state-of-the-art, highly available data center facilities with the highest level of reliability, as well as for the extreme flexibility they provide to build our own configurations.
Amazon EC2 Service highlights: http://aws.amazon.com/ec2/#highlights
SLA for Amazon EC2: http://aws.amazon.com/ec2-sla/
HasOffers Ad Servers (Tracking Configuration)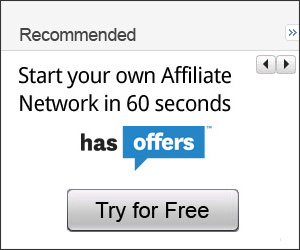 The greatest advantage to hosting our ad servers on AWS is our ability to deploy servers in multiple data centers at the touch of a button. Currently, our ad servers are deployed in four regions of Amazon Web Services. Within each region, the ad servers are deployed in at least two availability zones. These zones act as isolated data centers, sharing the same geographic location but different equipment and hardware. We designed our ad server deployment so that instances distributed across multiple availability zones failover to each other. This provides eight fold redundancy to ensure tracking uptime.
Beyond our cloud infrastructure for tracking, our ad servering technology is built to operate independent of database connectivity. If there is ever an issue with external databases, the ad server continues to track campaigns and will update the databases when connectivity is restored.
Fault Tolerant Databases
Each one of our clients have their own independent database. These databases are then configured on master-master database server deployments. One of the masters in each deployment is located in the Amazon East facility and another is either based in Amazon West or in Amazon's facility in Ireland (depending on location). We then provide a layer of database slave servers that replicate each master server in the Amazon facilities.
If there is ever a problem with a slave or master database server, there is always an active secondary database server. HasOffers makes hourly backups from a dedicated slave server in each configuration, replicating incrementally. We also take daily snapshots of each master. These backups are stored separately on Amazon S3 and are also transferred to a remote co-location facility. Additionally, we use HA Proxy monitory scripts to manage real-time failover across database servers.
Moving Traffic to HasOffers
Current HasOffers clients have all the redundancy described above. If you want migrate to HasOffers, the process is very simple and automated. You and your technical team can create an account on your own and be up and running in minutes. You don't need to pay a setup fee, there is no required contact, and you can use the first 30 days for free. All of this is pretty important when you need to get the ball moving quickly.
About HasOffers
HasOffers was launched in 2009 by twins Lucas and Lee Brown who realized that there was a huge need in the online advertising world when it came to affordable affiliate marketing solutions. As performance marketing started gaining recognition, there was no clear solution for tracking and managing affiliate programs.
HasOffers makes for a unique affiliate marketing platform that is conveniently priced without compromising on the tracking and functionality. A feature usually required in order to stay competitive. Providing the affiliate program owners a window to the latest tracking and hosting technology, perhaps what makes HasOffers stand out from the rest is their 30 Day free trial, which only shows the level of confidence they have in their affiliate marketing product.